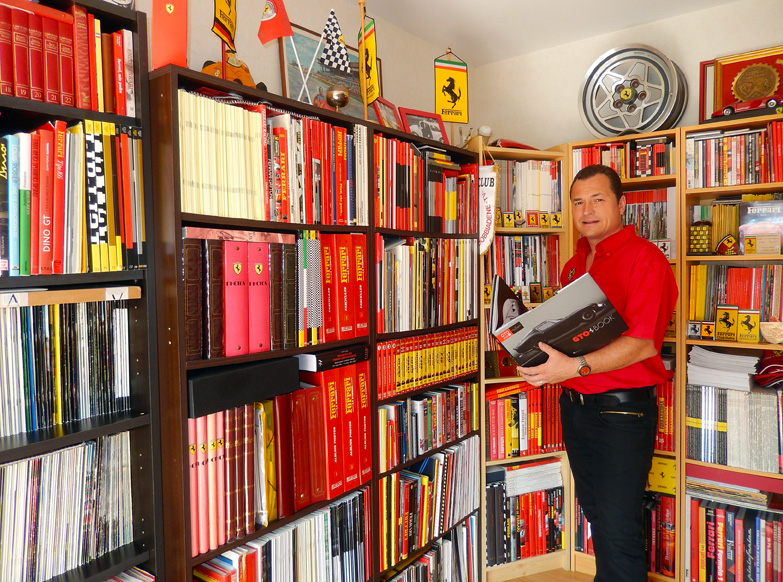 My Ferrari collection "Memorabilia" is not a legend but only a true passion !
Being an addicted collector for the last thirty years, I have gathered souvenirs from worldwide Ferrari's Clubs items and magazines.
Accessing club archives gave me more reliable information than I might find in a hundred books dealing with the subject.

An unique collection containing :
- More than 2,500 books, magazines, archives from Ferrari's Clubs and others.
- More than 1,500 autographs from pilots and others of the Ferrari's world.
- More than 2,000 Ferrari's shop business cards, clubs, celebs…
- More than 2,000 worldwide Ferrari's club stickers (unique collection !).
- More than 100 enamel badge and Ferrari's Club anniversaries from all over the world.
- More than 150 Ferrari's Club lapel pins.
- More than 100 Ferrari's Club pennants (gagliardetto).
- More than 500 miniatures.
Here is an excerpt in pictures :